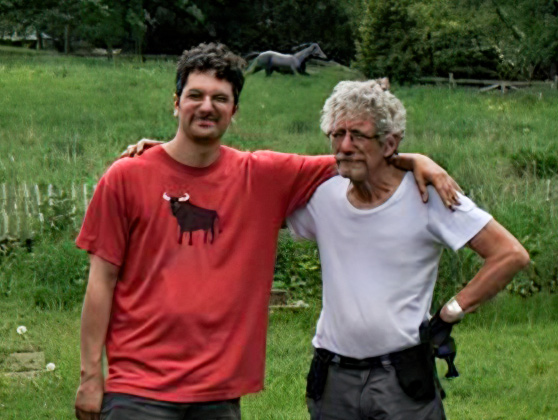 Paul and Ulli Seitz
Introduction
Ulli and Paul Seitz, father and son, are taking part in the Kyllburg art route for the first time.
In the many years working as an innkeeper directly on the Kyll, Ulli Seitz kept looking over the sometimes gently babbling, sometimes wildly roaring water. At some point the idea arose to build a boat that could be used to sail across the Kyll.
As part of the Kunstroute, he put the old idea into practice and, together with his son Paul, built a not entirely seaworthy ship from ancient roofing sheets that he found during the renovation of his house, which obviously somehow got lost on the way north.