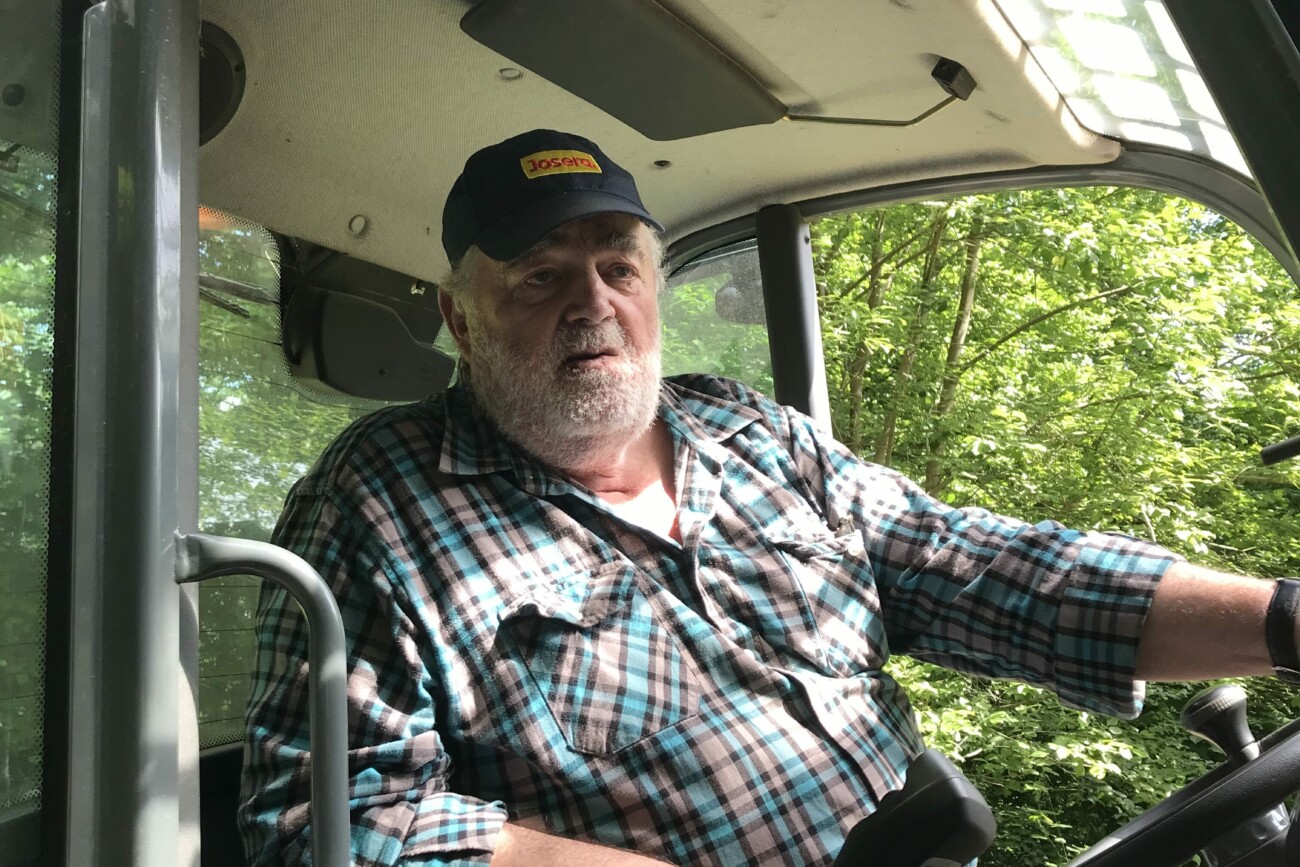 Matthias Stolz
Introduction
Matthias Stolz from nearby Kyllburgweiler has been a farmer all his life. He and his son have always found creative and technical ways to make a living by farming. They maintain all their machines themselves, adapt them and also develop their own applications.
When there ist food, stones can move (2022)
Everyone may have their own thoughts about this sculpture. It's nice to know that stones come from the Nims valley, the Ahr valley and the Kyll valley. The heavy floods in July 2021 swept them away from their original "home". Now they have a new, safe and higher residence.