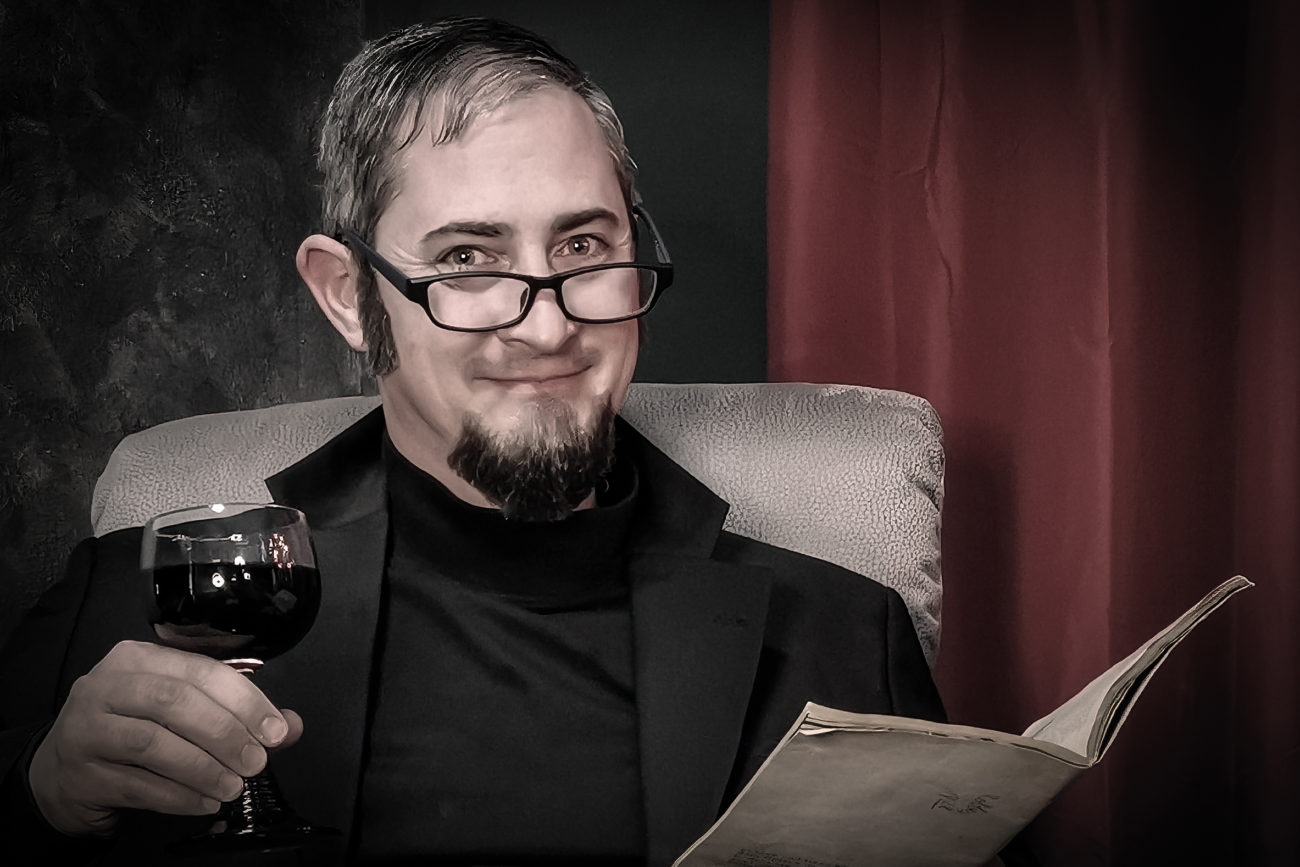 Prof. Dr. Dr. Ludger Erasmus Amadeus Graf Meier-von-Friedenhof
Introduction
Prof. Dr. Dr. Ludger Erasmus Amadeus Graf Meier-von-Friedenhof (* 1973) is the offspring of an ancient Kyllburg aristocratic dynasty. Its founding father was the legendary freedom fighter and national hero Ritter Schmino. Meier-von-Friedenhof has been honorary professor for comparative tantra and experimental poetry at the "Genghis Khan" distance-learning University in Ulaanbaatar since 2014.
Under his stage name L.E.A. he regularly does action art in completely dark rooms, in which the observer only has to think up the actions performed on the basis of the noises. L.E.A. is also considered to be the inventor of empty boredom. One example of this is the "Reading of the Empty Book" that took place in 2019. L.E.A. read printer paper from a freshly opened box – 2500 pages of unprinted paper. The reading was broadcast on the Internet in a 14-hour live stream and reached an average of 17 viewers.
In 2012 L.E.A. did in the Wuppertal suspension railway a remarkable reading from the Berlin telephone directory. That in itself would not be remarkable, as many artists had done it before, for example Helga Niddelwitz in 1987, Gunter Bromenschacht jr. in 1998 and Felix Weltdorf-Eberbach in 2001. What made L.E.A.'s reading something extraordinary was a new variant of the telephone book reading art he created. He read the book from back to front and also left out all vowels. This suddenly made him an internationally acclaimed performance artist who is celebrated by the public as well as by the critics. In 2013 he received the renowned Cornelius Meiselter Literature Prize for his reading.
Meier-von-Friedenhof is also successful as an athlete. In 2017 he managed to swim the English Channel in his mind in just 55 minutes. Since then he is holding the world record in mind swimming.
His latest literary work was published in 2021. He devoted himself to a rather unloved plant, the tree fungi. The book with the title "Doesn't taste good, doesn't exist!" is self-published and available in selected bookshops. 240 pages, 168 partly colored illustrations, € 23.99.
Meier-von-Friedenhof is taking part in the Kunstroute Kyllburg for the first time.
The Rooster Crows On The Dung Heap (2021)
The rooster is deeply rooted in popular belief. It is the symbol of readiness to fight and is considered to be the herald of the day. In Norse mythology, two roosters wake the heroes in Odins and the powers in Hel's halls. The rooster is a recurring symbol in Kyllburg. It's the heraldic animal of the Kyllburg Carnival and the city forest bears his name. As a weathercock, the animal shows the direction from which the wind blows. Hopefully the wind won't come from the direction of the dung heap.