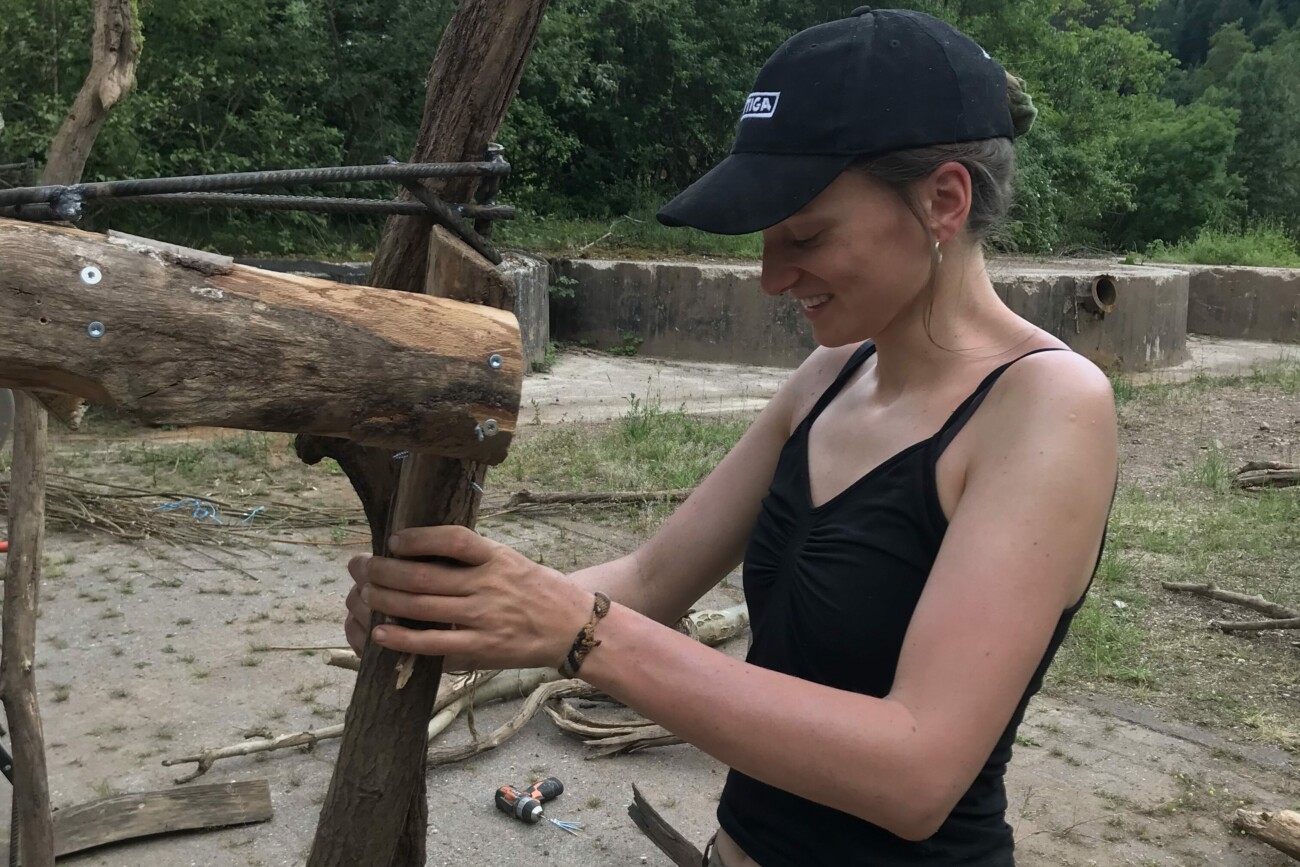 Ewa Dąbrowska
Introduction
Ewa Dąbrowska  was born in Warsaw in 1989 and graduated cum laude in sculpture in Warsaw in 2018. She works with installations, traditional sculptures, drawings, landart but also with happenings where she combines music and sculpture in one creative process.
In 2019 she built Kroppemann, an athletic watercreature made from drift wood, that ran through the forest, and won the hearts of many Kyllburgers.
Animal (2022)
An oversized animal now lives in city Park "Hahn". Together with her young calf she peacefully browses the densely forested slopes of the Kylltal. The hope is that a time will come soon that animals can live by our side without fear, before many more species of wild animals – big and small – become extinct as a result of rapid destruction of our natural environment by humans.